During the course of lockdown, I've been a little up and down. Some weeks more head mashed than others which got me loathing about some holiday. There was nowhere in particular I had my heart set on, as long as I could have some time to myself, I'd be happy. Also I was growing tired of doing client work and wanted to focus on some personal work again.
Overview
The log cabin at the end of my mum and dads garden became my basecamp. This was a little awkward. Awkward in that, your parents think you only come home to see them and spend loads of time with them - when really I had other plans! That said, the first couple of days with them I managed to do both and not come across as too rude. (I hope)
From the Wednesday onwards, I stayed for 2 nights in Donnington, Chichester. It was the perfect escape: camping, late night paddles, walks, drawing and fires.
1st night camping
The campsite recommended a walk to the marina using the Chichester canal to help you get there. The canal was overgrown but alive with interesting wildlife. Shortly arriving at the marina with hundreds of fancy boats moored - it was very impressive. The temperature was still very warm which inspired me to go for a swim. Luckily, just over the marina lock, there was a small stoney shoreline where a couple kayakers could be seen launching from.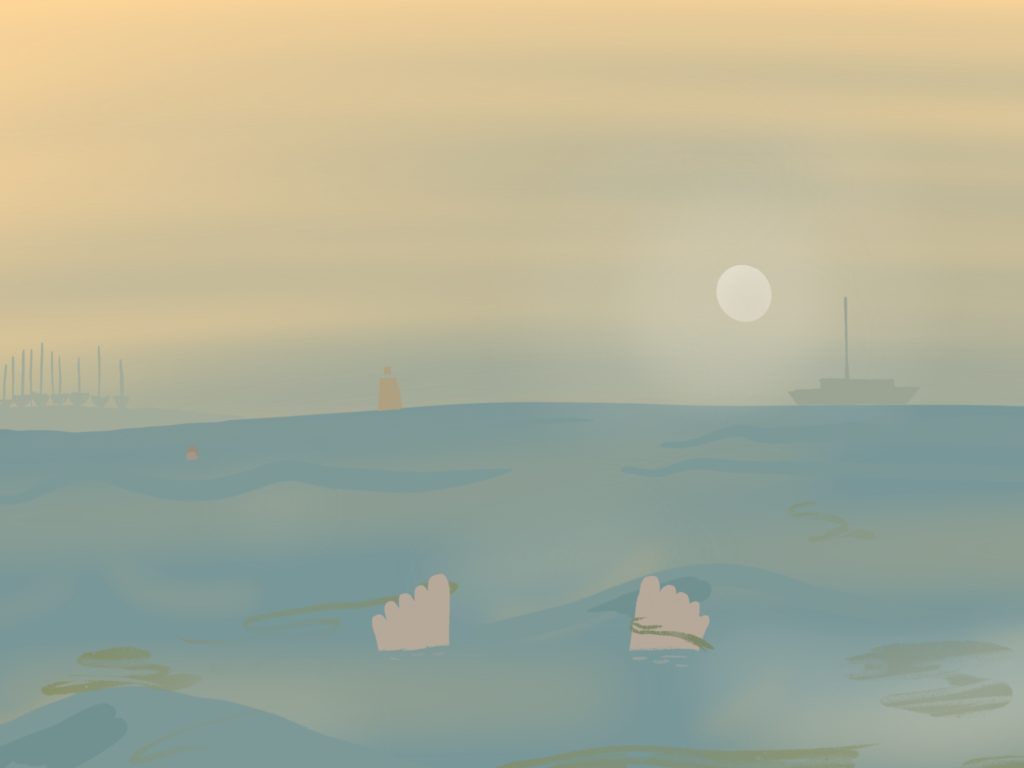 So before grabbing dinner, I made my way over there for a paddle. Now I'm not usually one to jump in when there's tons of seaweed to navigate. The idea is quite off-putting. So as soon as it got to knee height, I fell flat and floated about, avoiding anymore squidgy-ness under foot. It was so special and peaceful that I spent the majority of it on my back like an Otter - looking out to sea or up at the sky. However there were a lot of slimey incidents with seaweed which I wish could of been avoided but hey ho.
2nd night camping
The second night was a worry for me, after hearing there may be lightning. Luckily the British weather lived up to its usual unpredictability and remained clear all night. Instead, displaying bursts of lighting in the distance. The whole experience was a really beautiful time to pause and recharge.