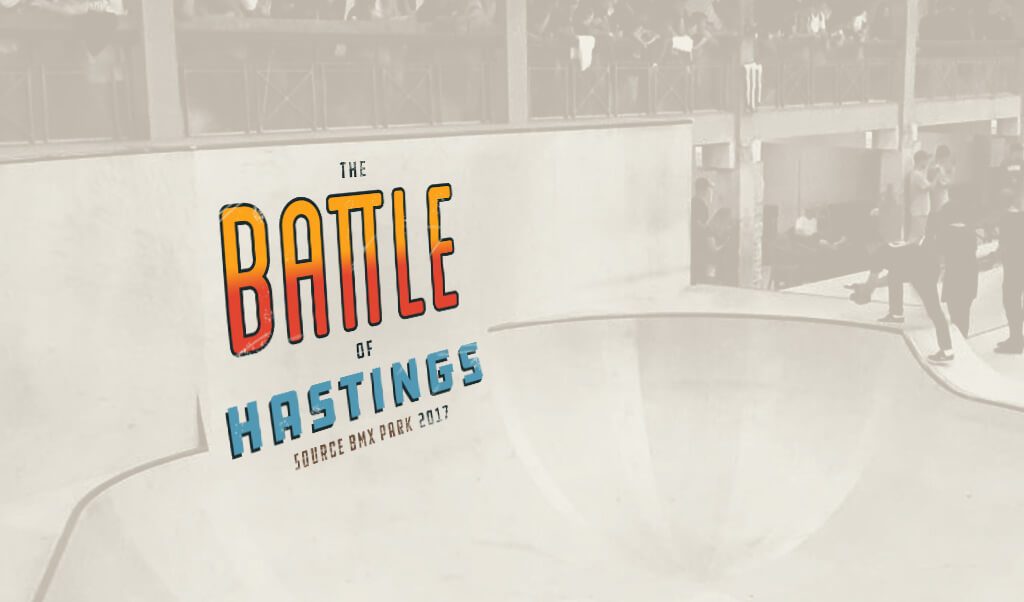 Last year, I remember watching the highlights from the very first competition held at the (then) new Source bmx park and kicking myself I wasn't physically there to watch it. I used to go to the Etnies Backyard Jams in Brighton and Bournemouth, along with NASS, Sprite Urban Games, The King of Southsea and BMX Masters in Cologne. Basically, wherever there was a descent competition on. The road trip part is often as much fun as the event to be honest, listening to great tunes and being up at the crack of dawn. So after securing a couple of tickets to this years Battle of Hastings event, I couldn't wait get down there from Bristol.
To say thanks for all the times my uncle had driven me to such events when I was younger, I drove us this time. 40 of the worlds best riders were in Hastings, a pretty dreary yet fantastically Victorian setting for a bike competition. It couldn't be any more British and I couldn't help but get a bit childish as I kept spotting the riders you only ever saw videos of. Gary Young, Van Homan, Chris Doyle, Chase Hawk, most are living legends and continue to release great video parts time and time again.
We got there on the Saturday to watch the qualifiers. The finals tickets were snapped up before we could even look for them. Typically, qualifier stages are ok, maybe a bit safe and in the realms of other Bmx events like FISE, Simple Sessions, NASS, they can feel a bit bland. That said, I don't tend to watch those types of competitions listed because they largely attract riders who are 'trick monkeys' and show little spontaneity. The main draw of this event is that you get teams of riders that go big, fast and effortlessly around any park transition with far less focus on how many tailwhips you can cramn into a run.
The building is accessed from the top along the promenade but from the outset it doesn't look like theres much on offer. As you scale the battered staircase, you discover that the entire park is in fact underground. The walls adorned with swimming pool mosaics - a hint to it's past. The further you descend it becomes apparent that you're not in a mere dingy basement but a colosseum of epic acoustics and proportions.
Saturday was a display of Bmx at it's rawest. The atmosphere was electric and being part of it felt pretty special. Even after riding for more than 13 years or so, with friends that have since fell out of interest with it, my passion feels stronger than ever. I think from seeing the interviews and write-ups from that weekend, its clear that Source Bmx hosted one hell of an event. Well done and bring on 2018!